FG-033A Aluminum Cases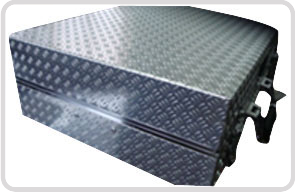 Name: FG-033A Aluminum Cases
Model: FG-033A
Size: 750mm*380mm*200mm
Weight: 1800G
Availability:
Quick Details
For aluminum cases, their best feature is that the dimension could be changed easily to fit your products. Most of their frame is aluminum, but other parts could be changed. So, there are three big styles of aluminum cases.
First one, all the side parts of the aluminum cases is aluminum.
For this style of aluminum cases, we called them Yiti cases (YT). Once you choose a style of height , you could not change
the height and only change the length and width.
Usual height:
1, 32 MM
2, 40 MM
3, 52 MM
4, 75 MM
5, 100 MM
Of course, if you like this style of case and we have no the height which you need, we could make the new mould of aluminum frame for you. And the charge of mould is not too much.