Aluminum cases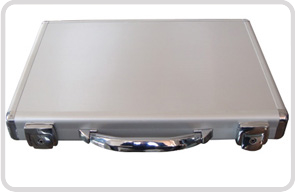 Name: Aluminum cases
Model: YT-005
Size: 450*300*42 MM
Weight:
Availability:
Quick Details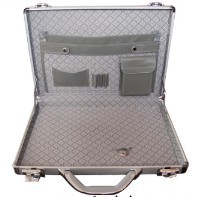 Quick details
1, Item No. YT-005
2, Dimension: 450*300*42 MM
3, Customized cases are welcomed
Packing & Delivery
Packing: bubble bag, carton or custom
Delivery: 30 days
Specifications

For this style of aluminum case, the profile is all aluminum. We could change the material of top and bottom panel and the size of length and width , but we could not change the height easily.
For the usual height as below:
1, 32 MM
2, 40 MM
3, 52 MM
4, 72 MM
5, 100 MM.
We usually make brief case with this style of aluminum frame. Or some small aluminum cases which are used to put light documents or small equipment.
It is aluminum briefcase. Panel is smooth aluminum panel.
For inner pockets:
Two big pockets could provide enough room for document ( fits A4 paper). The depth of big pocket could be changed via the fasteners on both of sides. It is very useful when we put many documents into the pocket.
One name card pocket could provide room for name card, then we could find the name card easily when we open the case.
Four pen pockets , we could put pens into them.
One middle pocket , we could put calculator or other small equipment into it.
For officer, this aluminum case is a best choice.