Aluminum tool cases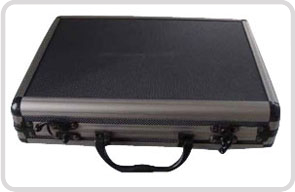 Name: Aluminum tool cases
Model: YJ-001
Size: 300*250*100 MM
Weight:
Availability:
Quick Details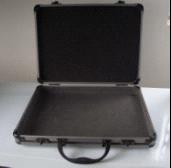 Quick details
1, Item No. YJ-001
2, Dimension: 300*250*100 MM
3, Customized cases are welcomed
Packing & Delivery
Packing: bubble bag, carton or custom
Delivery: 30 days
Specifications
Aluminum case with black finishing
EVA foam lining completely
For this aluminum case, it used to put different documents. The best feature for this aluminum case is that it has pure black finishing. For usual aluminum case, the frame of case is silver. Because it is easy for factory to electroplate, most of customer need silver color. The factory could electroplate too many silver color a time. So, silver color usually has competitive price than other color. So, the MOQ of aluminum case with black frame is much more than other cases.
For this dimension, the MOQ is about 1000 pcs. If you need other aluminum case with silver color, 100 pcs cases is ok for us.
For this case, the inside dimension is about 290*240*90 MM. We glued 0.2 MM thickness EVA completely inside of the case. It could supply more volume than other inside parts. And you could add the inside parts by yourself if you need. Of course, if you need us to add some other inside parts for you, we will do as you need.
For the black latch, you will find that they are a set of latch. They are different from usual latch. They are a set of latch( one is on the left, another must be on the right). It looks better.
For the hinge, it could open 90 degree.
If you need this style of aluminum case, please feel free to contact us.